About HAMANAKA Co., Ltd and our products
We provide the happiness of creativity to
many people through the handicrafts and
aim to make a positive contribution to society.
CEO
TOMOKO HAMANAKA
Hamanaka Co.,Ltd, headquartered in Kyoto is a wool manufacturer that is representative of Japan founded in 1956.
We are committed to domestic production and continue to provide safe and high-quality materials.
We are proud to provide and share the "joy of craft" through our products over the world.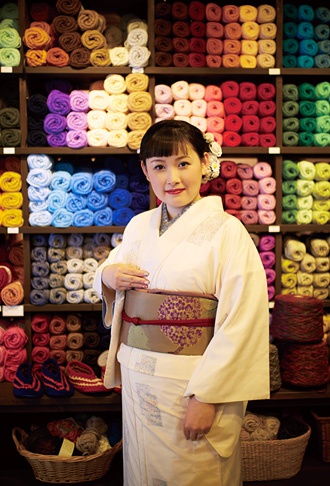 ---
proud to be one of the top manufacturers from Japan
---
Spinning with much affection
providing and reliably delivering high-quality yarns,
passionately developed through cutting edge technology
and over 70 years of experience and knowledge.
Spinning - consistently high quality.
Shintomi factory in Miyazaki prefecture
Processes include; spinning materials of yarn, such as acrylic and raw wool, twisting yarns and creating new products.
These yarns are made with high quality in our large factory.
In addition, we received "the Minister of International trade and Industry's award" as the excellent factory with green planting in 1990
We also won "the Prime Minister's award" as a corporation who had performed promoting tree planting.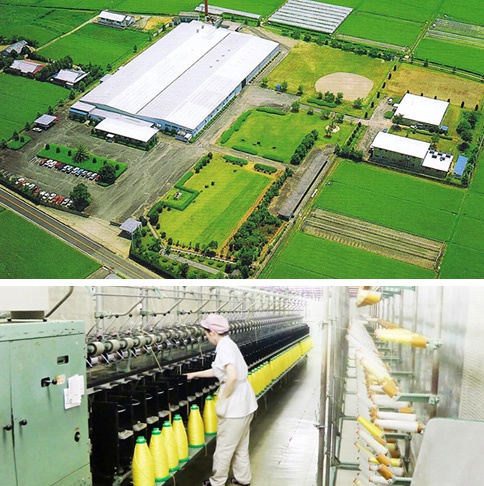 ---
Dispatching - quality assurance.
---
Shiga factory
Various kinds of checking, such as nap raising process,finishing ball, labelling bands and the final step of process to complete materials, are being performed before dispatching products.
Providing honesty by hands
For HAMANAKA yarns, we consider the importance of our products' honesty through the various steps from processing raw materials to completing products by hands.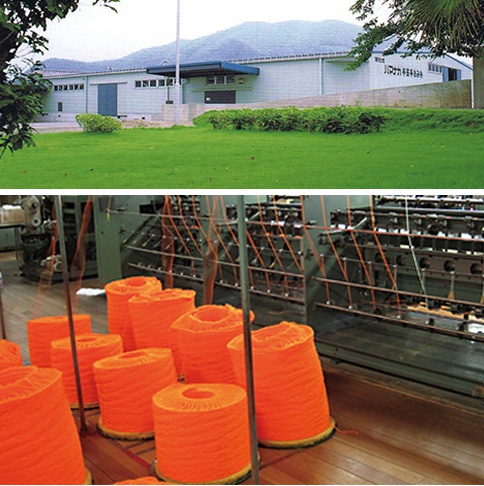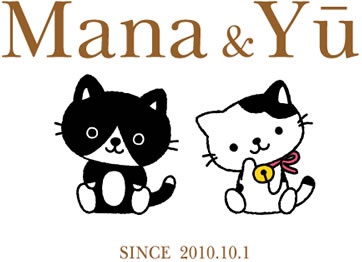 ---
Now, we are in a period with plenty of objects.
We can live without needing to cook.
Nevertheless there is a reason why we want you to do handmade.
You will understand through the process of handcrafting:
・joy of handicraft
・happiness of using handmade crafts
・the handcrafting lifestyle
Just creating small handmade goods touch people's hearts.
Mana-chan was born to cheer for
handmade crafts and completing work as a charm.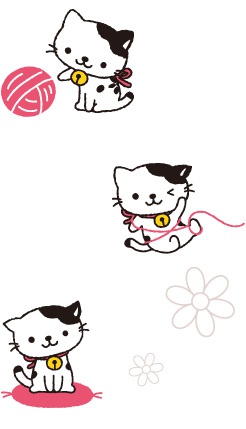 ---
< PROFILE >
Mana chan was born in a mountain of Kyoto.
She is a Japanese cat with a white based body and black patterns.
With much curiosity・・・
After losing her way, Mana-chan found woollen balls in a traditional house called Machiya, in Kyoto.
This is where the story of Mana-chan with a woollen ribbon started.

---
Mana-chan met Yu-kun when she was small.
---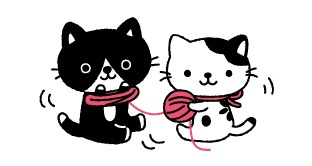 They became friends as soon as they met.
Yu-kun taught Mana chan how to knit.
She starts making various kinds after having realised the joy of handicraft with him.
This is where their story of love for handmade goods began.

Mana-chan's Secret
There is a small flower pattern on her back.
Birthday
October 1st
Size
size of a hand
Favorite toy
woollen balls (especially red)
Favorite food
milk
Favorite thing
walking around
Favorite place
her cushion on the balcony
(knitted for her)
Least favourite thing
vacuum
(but she likes brooms)
Strong point
very friendly
Curiosity
fluffy, cute object

Yu-kun's Secret
He is intelligent but the way of talking is a little girlish
because of talking with a girl.
| | |
| --- | --- |
| Birthday | April 1st |
| Size | slightly bigger than Mana-chan |
| Favorite toy | green foxtails |
| Favorite food | Sweetfish (Ayu) |
| Favorite thing | watching museum objects |
| Favorite place | in a basket with woollen balls |
| Least favourite thing | thunder |
| Strong point | teaching knitting |
| Curiosity | changing four seasons |
Let's enjoy craftmanship with Mana-chan & Yu-kun !!
---

---
---